Residential Cupolas for House, Garage, Barn, or Building
Since 1994, we have sold hundreds of cupolas to satisfied customers across the USA. Many of our customers are contractors and builders. Our cupola selection includes copper, wood, and aluminum roofs, windowed or louvered mid-sections, square or hexagonal, with sizes from 16-72″ square and made from maintenance-free vinyl lumber similar to Azek. It looks like wood, but it never rots and never needs to be painted. 
Start browsing our large selection by clicking any model below.  Prices are determined by the many sizes available for each cupola. Discounts may be available for multiple unit purchases or for deliveries close to our PA shipping warehouses.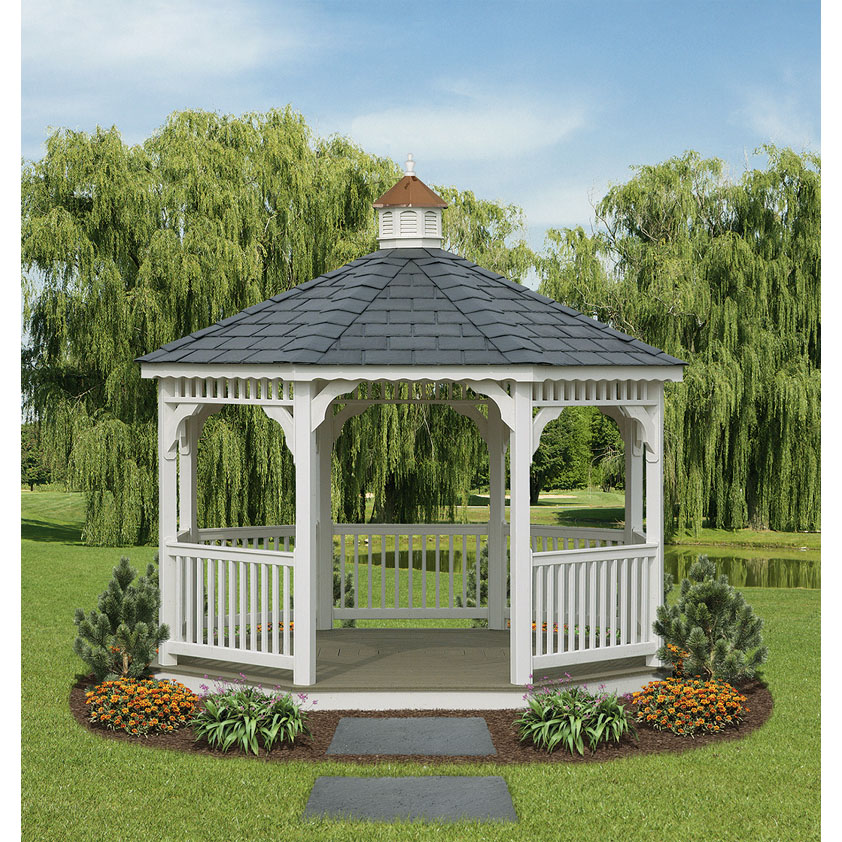 Standard Octagonal Cupolas