Since 1994, the Mailbox Shoppe has sold 1,000's of mailboxes, mailbox posts, cupolas, weathervanes, house numbers, address plaques, mail slots, and other quality outdoor decor products to customers across the USA.
We're not Amazon… but we've been around a long time, we know our products very well, and we're working hard to improve and expand our web presence.  
Feel free to email us questions, product inquiries, or comments to help improve our web site.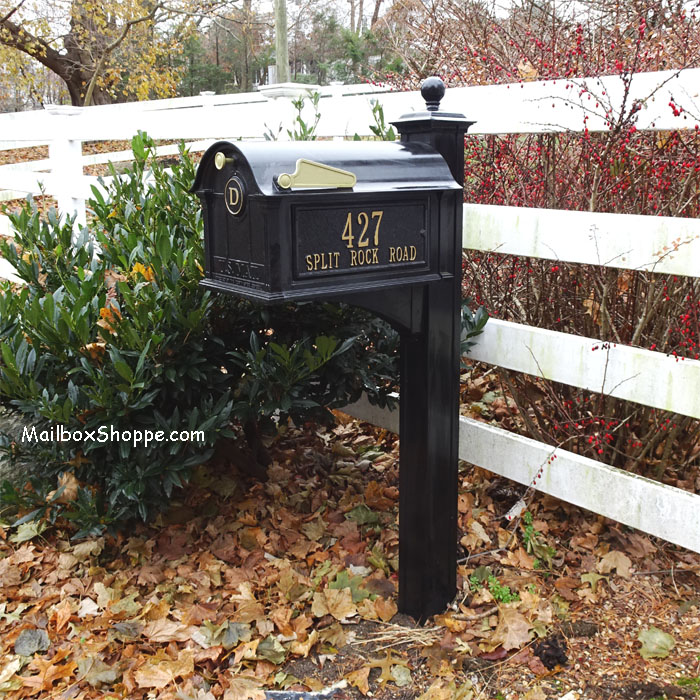 Navigate our site by using the Main Menu or search box at the top of each page…  or click a popular product category below… 
More Info
Wall Mount Mailboxes
Post Mount Mailboxes
Mailbox and Post
Cupolas
More Info
The main difference between selling home decor these days, as opposed to say 20 years ago, is the overwhelming selection available.  We remember the days when the biggest obstacle to succeeding in this business was trying to locate any supplier of quality products. It was literally searching for a needle in a haystack.  Nowadays, it's far more confusing with such an overwhelming availability of product choices, manufacturers, and on-line sellers.  Just shopping on Amazon, Wayfair, and eBay alone gives you literally 100's of items to choose from.
At the Mailbox Shoppe, changes occur very slowly.  Our product line has remained pretty stable through many many years. We like the dependability that long established products give our customers.  For us, they have a long established history of exceptional quality.  I can look at developments, for example, where we installed Imperial Mailboxes and Posts, to see how well they've held up over the years.  In many cases, they still look great.  We have enjoyed long established relationships with manufacturers like Imperial Mailbox Systems, Whitehall Products, Gaines Manufacturing, Ecco Mailboxes, Special Lite Products, Royal Crowne Cupolas, Bacova Mailboxes, and Salsbury Industries.  We have seen (and installed in the old days) so many of their products over the years that we quite frankly know them inside and out.  When a customer calls with a specific question, we rarely need to look up references to provide an accurate answer.  And any manufacturer's product that falls short, whether it be product quality or poor customer service, we stop selling their items.
Wall Mount Mailboxes
Post Mount Mailboxes
Mailbox and Post
Cupolas